Quick anatomy lesson!

The thoracic spine refers to your upper and middle back. It falls below your neck (cervical spine) to about 5 inches below your shoulder blades, where it connects to your lumbar spine (low back).

Of the spine's 70 joints, over two-thirds are located in the thoracic spine. If you factor in the additional 20 specialty joints (called the costotransverse joints) that help your ribs articulate and move, you'll quickly understand that your thoracic spine is a workhorse responsible for two-thirds of the movement in your torso. As you can tell, if you can't move the area then it's easy for something to go wrong.
---
Thoracic spine mobility is an extremely important, and often times overlooked, and can be the component to a variety of dysfunctions. Poor thoracic mobility can affect the shoulder, neck, low back, and hip very easily.
We
have touched on this before in our #survivingdeskwork post
about how in our
daily habits (sitting, computer work, driving, etc.) make us all very prone to poor thoracic spine mobility.
​
​
There are many variations of thoracic spine mobility exercises and drills out there. Here are a couple of thoracic spine mobility exercises that you can try at home, at the gym, or even work.
---
Thoracic extension with a foam roller
Thoracic extension with a foam roller is a great way to increase thoracic mobility, if done correctly! Unfortunately it's commonly done incorrectly and therefore ineffective. .
​Most people we see are just rolling forward and back, never actually getting any mobility in their thoracic spine. The key is relaxing your spine over the roller in several different segments along the thoracic spine.
✅Put the foam roller under your mid-back.

✅Keep your knees bent and feet flat on the ground.

✅Cross your hands over your chest and keep your core engaged. Keeping your ribcage locked down

✅

Slowly extend the spine over the roller, one segment at a time. It's a small movement.

See below how it should be done!

❌Avoid❌

❌Flaring your rib cage

❌Arching your low back
​❌Moving too quickly.

​❌Holding your breath
See the video below to see what NOT to do!
---
Open Book Exercise
The open book exercise is one of the first mobility exercises we show our patients with a tight upper back and poor thoracic mobility. Try to perform this exercise twice a day and don't forget to do both sides 10 times each.
✅Lie on your side with your knees bent and together and keep them together throughout the entire motion.

✅With your arms extended, slide out the top hand as far as you can.

✅Open the top arm like a book (get it? Open book).

✅Try to get your top arm to the floor on the other side and hold for 5 seconds.


❌Avoid❌

❌Letting legs come apart

❌The pelvis opening up with arms

❌Holding your breath

❌Moving too rapidly
---
This blog is meant to inform and instruct with descriptions and videos only. It is NOT medical advice. If you have pain, please come and see one of our licensed practitioners.
Low back pain is one of the most common musculoskeletal diagnoses in the world. Did you know, that approximately 9 to 12% of people (632 million) have LBP at any given point in time(
1
,
2
). About 40% of people have LBP at some point in their lives, with estimates as high as 80% among people in the developed world(
3
). Low back pain most often begins between 20 and 40 years of age, and men and women are equally affected(
1
,
4
). Low back pain has become the leading cause of decrease in activity and absence from work. So let's see if we can help "FIX" the low back.
Below are a few exercises that may help reduce your risk of injuring your lower back.
---
​The pelvic rock exercise.

When referring to the low back most people think about the lumbar spine, but it is also important to remember the pelvis and the hips are heavily involved in the motion at the low back. After an injury or pain in this region, the brain can cause a rewiring of its movement. This rewiring can cause rigid abnormal motion throughout the low back, hips and pelvis, leading to more pain and discomfort. This exercise is great to help decrease that rigid abnormal motion and to help retrain proper motion in the low back.
✅Focus on✅
✅Knees bent and feet flat on the floor
✅Slowly flatten your low back to the floor, push your tailbone away (posterior pelvic tilt)
✅Hold this position for 2-3 seconds
✅Slowly start to arch your low back (anterior pelvic tilt)
✅Remember to breath throughout the movements

❌Avoid❌
❌Moving too quickly
❌Holding your breath

​The next progression is moving to an all fours position (quadruped position) on your hands and knees as this increases the demand on the low back.
---
✅Focus on✅
✅First, start with legs in a 90-90 position (hips and knees at 90 degrees) and arms perpendicular to our body.
✅​Bring your belly button in, bracing through your core.
✅Flatten your back to the floor, tucking your pelvic bone up.
✅Breath slowly and controlled.
✅Slowly extend opposite arm and leg, maintaining core stability and a flat back to the floor.
​

The proper DEADBUG exercise.

This exercise will help you learn to activate your deep spinal muscles, build core strength and develop trunk stability. This increase in strength and stability will protect the back from unexpected motions, which can cause disc herniations and mechanical (pain arising from spinal joints, vertebrae, and soft tissue) low back pain.

❌

​Avoid

❌

❌

Arching your low back

❌

Flaring your rib cage

❌

Holding your breath

❌

Moving quickly through the motion

​Remember the reason for going slow and controlled is about building a solid foundation and learning control.
---
The proper BIRD-DOG exercise.

This exercise is an awesome core exercise and great for overall low back health. This exercise strengthens the back against shear stresses too, while also teaching independent motion of the hip and shoulder from the trunk. This is helpful to desensitize (decrease your sensitivity) back pain.
​

.

✅

Focus on

✅

✅Neutral spine.

✅Reaching the arm out and kicking the leg straight back.

✅Pull the pelvis down towards the ground, locking it in place.

❌Avoid❌

❌Hyperextending the low back

❌Reaching up and kicking up the arms and legs

❌Hips spun open and trunk turned
---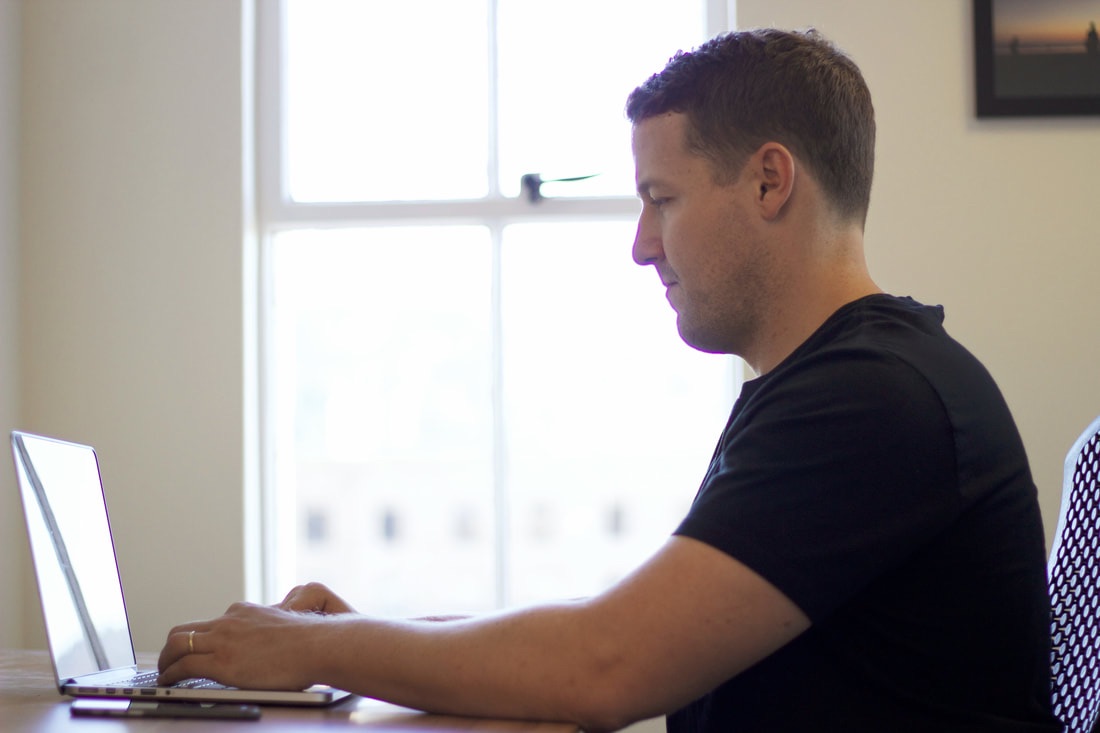 Most work in today's world is done at a desk. Americans sit a lot, on an average of 8-13 hours a day. Medical research is showing that prolonged sitting is dangerous; it has been shown to be associated with a significantly higher risk of heart disease, diabetes, obesity, cancer, and depression, as well as muscle and joint problems. Those muscle and joint problems result in an inflexible spine, disk damage, mushy abs, tight hips, and limp glutes.
Below are a series of exercises and stretches that will help you survive sitting at a desk all day. Practicing these daily will help improve your posture and alleviate certain aches and pains associated with sitting all day.
​I
f any of the stretches or movements below cause pain, stop and seek a professional help. You could have an underlying issue.
Now that we've worked on our seated posture it's time to do some stretching. Working at a desk can be a killer on the neck. Resulting in neck stiffness, neck pain, headaches, even upper back and shoulder pain. Try these 3 simple stretches 3-5x/day for up to 30 sec holds.

Scalene stretch
Upper Trap stretch
Levator scap stretch

Many of us spend way too much time sitting at work with poor posture, which can add significant stress to our bone structure and tissues. Sitting up straight and pulling your shoulders back and down and tucking your chin are important, but it is also necessary for you to keep a neutral pelvis while seated. Here is how to find your neutral pelvis

Make sure your feet are flat on the floor
Slouch forward by letting your chest fall towards your knees (your pelvis will fall backwards, aka posterior pelvic tilt)
Then sit upright by arching of your low back (your pelvis will move forward, aka anterior pelvic tilt)
Rock your pelvis back and forth by alternating between a posterior and anterior tilt, as described above - try and find the middle point of halfway between a full posterior tilt and a full anterior tilt
You should feel like you are sitting on your butt-bones - this is considered your neutral spine position.

Once you find your neutral pelvis sit up tall and pull your shoulder blades back together and down and tuck your chin.
As stated previously, getting up and moving more is most important. Below is a quick movement routine you can do at your desk. Ideally you should do this once every 2-3 hours. See the videos below.
Bruegger's Postural Exercise (palms out, shoulder blades together and tuck your chin) - Hold for 15 seconds
Hamstring Stretch (hinge at the hips) - Hold for 5 seconds
Kneeling hip flexor stretch (tuck your tailbone) - Hold for 15 seconds
Wall Angels (keep elbow and wrist on the wall) - 4 counts moving arms up, 4 counts moving arms down
Repeat each movement 3 times.