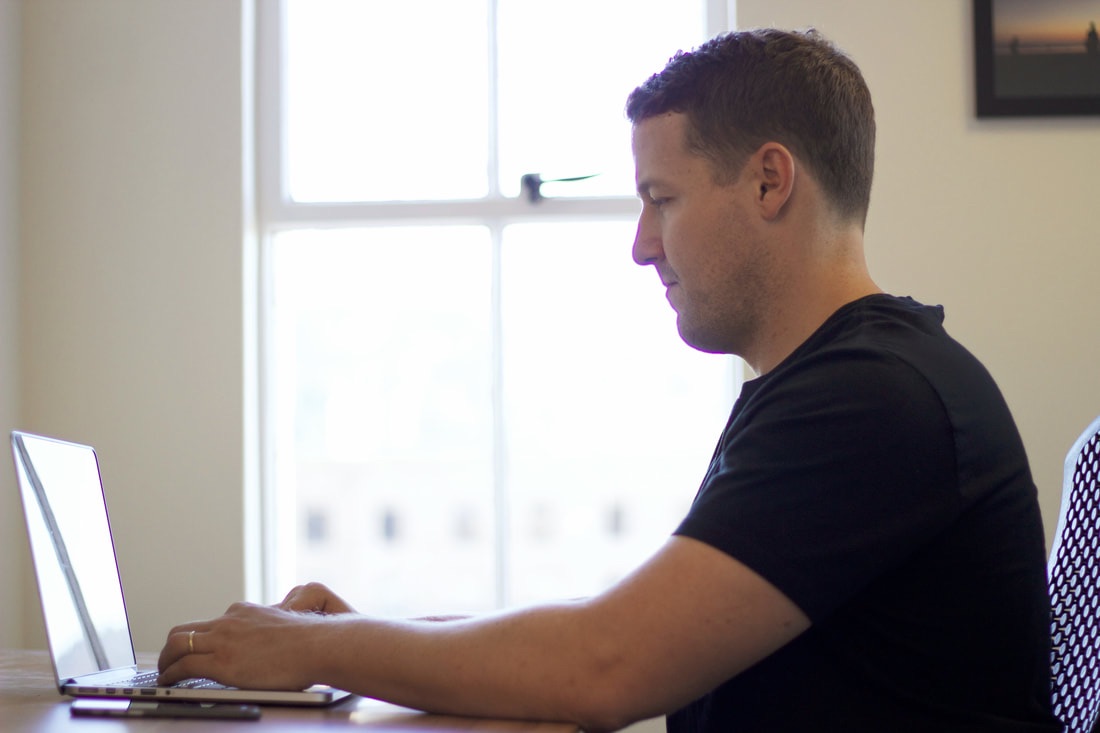 Most work in today's world is done at a desk. Americans sit a lot, on an average of 8-13 hours a day. Medical research is showing that prolonged sitting is dangerous; it has been shown to be associated with a significantly higher risk of heart disease, diabetes, obesity, cancer, and depression, as well as muscle and joint problems. Those muscle and joint problems result in an inflexible spine, disk damage, mushy abs, tight hips, and limp glutes.
Below are a series of exercises and stretches that will help you survive sitting at a desk all day. Practicing these daily will help improve your posture and alleviate certain aches and pains associated with sitting all day.
​I
f any of the stretches or movements below cause pain, stop and seek a professional help. You could have an underlying issue.
Now that we've worked on our seated posture it's time to do some stretching. Working at a desk can be a killer on the neck. Resulting in neck stiffness, neck pain, headaches, even upper back and shoulder pain. Try these 3 simple stretches 3-5x/day for up to 30 sec holds.

Scalene stretch
Upper Trap stretch
Levator scap stretch

Many of us spend way too much time sitting at work with poor posture, which can add significant stress to our bone structure and tissues. Sitting up straight and pulling your shoulders back and down and tucking your chin are important, but it is also necessary for you to keep a neutral pelvis while seated. Here is how to find your neutral pelvis

Make sure your feet are flat on the floor
Slouch forward by letting your chest fall towards your knees (your pelvis will fall backwards, aka posterior pelvic tilt)
Then sit upright by arching of your low back (your pelvis will move forward, aka anterior pelvic tilt)
Rock your pelvis back and forth by alternating between a posterior and anterior tilt, as described above - try and find the middle point of halfway between a full posterior tilt and a full anterior tilt
You should feel like you are sitting on your butt-bones - this is considered your neutral spine position.

Once you find your neutral pelvis sit up tall and pull your shoulder blades back together and down and tuck your chin.
As stated previously, getting up and moving more is most important. Below is a quick movement routine you can do at your desk. Ideally you should do this once every 2-3 hours. See the videos below.
Bruegger's Postural Exercise (palms out, shoulder blades together and tuck your chin) - Hold for 15 seconds
Hamstring Stretch (hinge at the hips) - Hold for 5 seconds
Kneeling hip flexor stretch (tuck your tailbone) - Hold for 15 seconds
Wall Angels (keep elbow and wrist on the wall) - 4 counts moving arms up, 4 counts moving arms down
Repeat each movement 3 times.